You've Just Gotta Try This Happy Hour Olathe!
Austin's Bar and Grill
Monday – Friday 3pm – 6pm
Trust us on this one, you'll be back again and again for the great food and great drinks at our happy hour. Austin's Bar and Grill offers a variety of Happy Hour appetizers and drinks, all at a reasonable price!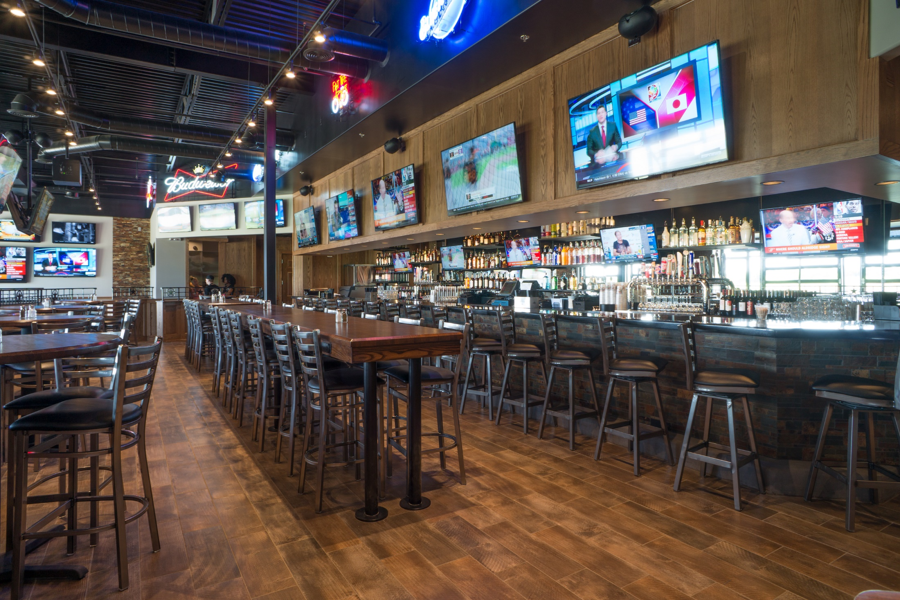 CHICKEN & WAFFLES | CHICKEN BITES | FRIED PICKLES | ROASTED RED PEPPER HUMMUS | SLIDER | SOFT PRETZELS | STEAK STREET TACOS

Tons of screens all around the walls will keep you up-to-date on all your team's games. If it's on TV, we've got it. Go ahead, cancel your costly cable or satellite service since we have the games going on many TVs – all the time.

Got a large group and want your own space?
Bring them all and come try out our Party Room. It allows for a large group to have separate space but still enjoy all the yummy menu items and fun of the sports bar scene.

Steaks and More…
Oh, and did we tell you Austin's has Super Great Steaks? Reasonably priced and delicious!

We are proud to say that Austin's Bar and Grill has exceptionally good food including World Famous chicken tenders and amazing burger choices. With this line up of delicious burgers it's easy to find your favorite or be bold and try something new:
SOUTHWEST BLACK BEAN BURGER
TUMBLEWEED BURGER
FARMER'S BURGER
EL FUEGO BURGER
COWBOY BURGER
BIG KAHUNA BURGER
BACON CHEESEBURGER
SWISS BOOMER BURGER
BURGER OF BURGERS
SPORTS, SPIRITS, STEAKS
Happy Hour is Monday – Friday 3pm – 6pm
Austin's Bar and Grill has 3 locations:
Gardner, KS –
245 N Moonlight Road
Gardner, KS 66030
North Olathe, KS –
11180 S Lone Elm Road
Olathe, KS 66061
South Olathe, KS –
2103 E. 151st Street
Olathe, KS 66062