Where to Watch KU Basketball Games in Olathe or Gardner, KS
Come out with your friends for KU basketball games on TV in Olathe or Gardner, KS. At Austin's Bar and Grill you can have a great time watching University of Kansas basketball on TV as well as a enjoy some mouth-watering menu selections. Austin's has a huge number of flat screen TVs on the walls to give everyone an easy view of the game.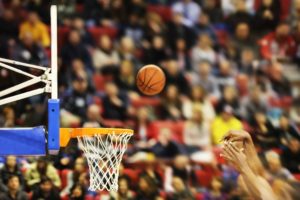 KU basketball games at Austin's Bar and Grill
Are you ready for some game-time fun? KU Basketball Games in Olathe or Gardner, KS draw a large crowd of fans so the fun starts early and continues long after the game ends. Come on in with your friends before actual game time so you can be ready for tip-off with your preferred drink in hand. University of Kansas basketball fans certainly love their team!
No matter your food and drink preference, Austin's has you covered with a wide choice of menu selections. From handheld sandwiches such as our favorite Mile High Club or Bacon Chicken Grill to the often requested Fresh-Grilled Salmon with Applewood-smoked Bacon, you'll find many yummy favorites available at Austin's.
Burgers, Soup & Salad, Flatbreads, Appetizers, Entrees, Sandwiches, Various Sides – You're sure to find a favorite.
Here are just a few of our delicious menu items you'll want to try:
Certified Angus Beef Sirloin,
Fillet or Kansas City Strip
World Famous Chicken Tenders
Queso Blanco Dip
Flatbreads
Come on over to Austin's Bar and Grill for KU Basketball games throughout the season.
Good Food, Good Fun with Good Friends!
SPORTS. SPIRITS. STEAKS.
Austin's Bar and Grill has 3 locations:

Gardner, KS –
245 N Moonlight Road
Gardner, KS 66030
North Olathe, KS –
11180 S Lone Elm Road
Olathe, KS 66061
South Olathe, KS –
2103 E. 151st Street
Olathe, KS 66062